New legislation is set to clamp down on credit card companies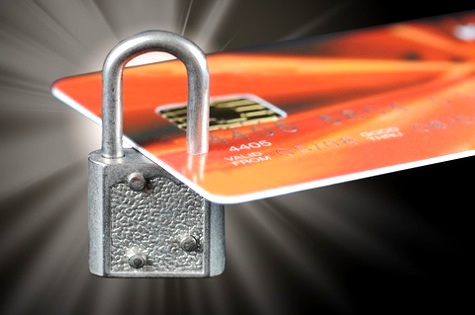 BY FELICE BAKER – MEDILL NEWS SERVICE
Unpredictable interest rate hikes and hidden fees on consumer credit cards may soon be history, thanks to legislation that's expected to be signed into law this week.
The bill, which passed in the U.S. House of Representatives by a vote of 361-64 Wednesday following passage in the U.S. Senate Tuesday, would overhaul many consumer-unfriendly credit card company practices.
According to the Wall Street Journal, the legislation is intended to "improve fairness and transparency for the three-fourths of U.S. households that use credit cards." In pursuit of that goal, the legislation appears to be a fully-stacked arsenal aimed at eliminating the wide range of sneaky ways credit card companies extract profits from customers.
One such practice is "double-cycle billing," in which credit card companies charge interest on both late payments and payments made during the previous month, even if those payments were timely and made in full.
The legislation consists of more than weaponry, however. One factored-in provision enables customers to avoid interest rate increases on existing balances unless the payment is 60 days late. Another allows former delinquent payers to win back their old interest rate after showing that they have been able to pay in a timely manner for six months – an attempt to topple the slippery slope of mounting expenses that prevent debt-sufferers from recovering.
But some, such as Adolfo Laurenti, deputy chief economist at Mesirow Financial, worry that the elimination of customer penalties would prevent credit card companies from being able to efficiently assess and price risk. Laurenti said that inhibiting credit card companies' ability to punish bad borrowers could force them to create policies punishing good borrowers.
"Take the freezing of interest rates," Laurenti explained. "Sometimes credit card companies need to adjust interest rates according to rate variations in the market. If credit card companies are prohibited from doing this, they will likely set their rates uniformly at the highest possible levels in order to ensure that they are not at a disadvantage."
Laurenti also said restricting credit card companies' ability to determine the types of penalties they can enforce on delinquencies will cause them to contract the amount of credit they make available to all customers – inevitably punishing disciplined credit card users.
"I think some parts of the legislation risk making the credit card industry less dynamic overall," said Laurenti. "Placing such restraints on credit card issuers will cause them to find new ways to compensate for what they've lost. This will hurt customers most."